Dr. Tawny Dotson
President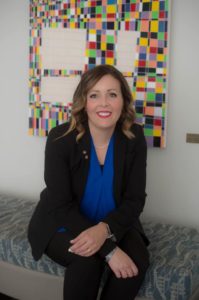 Dr. Tawny Dotson has served as President of Yuba College since July of 2020. She began her career as an active duty Air Force Officer at Beale Air Force Base. After transitioning off active duty, Tawny worked at post-secondary education institutions in Oklahoma, Washington, and California. She has served as a guest lecturer and adjunct faculty in Marketing, Photography, Communication Studies, and College Success.
Her career includes serving at the Director, Special Assistant to the President, Chief of Staff, and Vice President level before her role at YC.
Dr. Dotson holds a BA from Washington State University, an MA from the University of Missouri, and her EdD from Oregon State University in Community College Leadership. She is an Aspen Institute Rising Presidents Fellow.
Dotson also continues to serve in the California Air National Guard as a Lieutenant Colonel.
Tawny is an active member of the community. She's a two-time past-president, Paul Harris Fellow, and now a member of the Rotary Club of Marysville, Calif. She's an alumna of the Chi Omega Fraternity and past board member for the Boys & Girls Clubs of South Puget Sound. 
Dr. Carla Tweed
Executive Vice President
Dr. Carla Tweed serves as the Executive Vice President at Yuba College, providing leadership to support a vision for education in the community.  She has an unwavering commitment and dedication to supporting and growing a culture of inclusion and diversity throughout the college and is committed to student success and achievement. Previously at Yuba College, she served as the Arts & Education Dean and for a short time as Dean of Applied Academics.
She came to Yuba College in 2016 with over 20 years in education, including k-12, private vocational/workforce, and community college experience with the last 15 years in higher education.  She has extensive training in facilitation, team building, and strategic planning.
Dr. Tweed holds a BA in Social Science, MA in Education (curriculum & instruction), and an Ed.D in Organizational Leadership
Dr. Dwayne (Dalexh) Hunt
Vice President for Student Services
As an equity-minded leader, Dr. Dwayne A Hunt (Dalexh) aims for transformational change. He believes a college's purpose must be linked to the community's needs to significantly impact students and their families.
Dr. Hunt grew up in South Florida, where his family emigrated when he was very young.   Dalexh obligingly credits his career path from having the lived experience of being a first-generation college student with little knowledge of navigating the college system. Dr. Hunt eventually earned an associate from Broward Community College, a bachelor's from Florida Atlantic University, masters from the University of Mississippi, and a doctorate in Higher Education from Northeastern University.
Dalexh proudly served as an adjunct faculty member, an academic advisor, and Dir. Student Life at Miami Dade Community College. His work experience as an administrator continued at Penn State University-Schuylkill Campus as the Dir for the Center of Academic Excellence, Palm Beach State (Community) College's first Assistant Dean for Student Services, Harrisburg Area Community College's Associate Dean for Academics, and then Dean of Student Services at Lebanon campus and Virtual Learning.  Before joining Yuba, Dr. Hunt's first position in California was with Solano Community College as the Dean for Academic Support Services.
Dalexh is pleased to have the opportunity to serve the Yuba community as the Vice President of Student Services, where he wants to bring student services division together, work collaboratively with instruction, and bring what we espouse through action.  He remains Yuba Proud!
Jeremy Brown
Dean for Student Success and Institutional Effectiveness
Jeremy Brown serves as the Dean of Student Success and Institutional Effectiveness and the Accreditation Liaison Officer for Yuba College. Through over 15 years in higher education,  he has gained broad experience in program development, research, planning, assessment, program review, and data-informed decision making. With his background in private, graduate colleges and universities, he also developed a solid foundation in marketing, communications, recruitment, retention, and other high impact strategic enrollment management practices.
Jeremy regularly applies his passions for student success and equity to removing barriers for minoritized students in his current role. Through his work with students, faculty, staff, and administration, he focuses on eliminating equity gaps and building a sense of community and student engagement.
Jeremy holds a bachelor's degree in Counseling and Family Psychology and a master of arts in Organizational Leadership from Azusa Pacific University. He is currently completing a doctorate in Educational Leadership from the University of Southern California. Additionally, he has post-graduate certificates in new learning technologies and online educational administration, which expanded his understanding and application of innovative strategies to reach digital natives. 
Dr. Michael Bagley
Dean of STEM and Social Sciences
Dr. Michael N. Bagley joined Yuba College in June 2018 with over twenty years of higher education experience and currently serves as the Dean of STEM and Social Sciences. He oversees faculty and staff's instructional operation in biology, chemistry, computer science, history, humanities, mathematics, political science, psychology, and sociology.   He is also the instructional Dean responsible for dual enrollment.  Bagley is a servant leader who puts students and faculty first to encourage and support student success.
Bagley began his higher education career as an engineering and mathematics faculty member at South Texas Community College in McAllen, TX.  After successfully developing an engineering program from scratch where his students competed against four-year colleges in academic and skills-based events, he was promoted to Department Chair of Engineering, where he helped build other STEM programs, including environmental science.  Bagley then came back home to northern California to work at Feather River College in Quincy, CA.  He spent sixteen years at Feather River College in various roles, including academic senate president, tenured mathematics faculty member to Dean of Instruction, where he oversaw all instruction areas, including career-technical education, STEM, and liberal arts.
Bagley earned his Ph.D. in Civil and Environmental Engineering from the University of California at Davis with a minor in theoretical and applied mathematics and statistics.  Michael also holds a Master of Education degree in Adult Education with a minor in administration from Texas A&M University Kingsville.
Dr. Pete Villarreal
Dean of Applied Academics
Dr. Pete Villarreal serves as the Dean of Applied Academics. He is responsible for the College CTE programs, which include: Accounting, Business, Cooperative Work experience, Auto Shop, Auto Body, Culinary, Manufacturing, Welding, and Vet Tech. He also provides administrative oversight to the College's Public Safety Department, Allied Health Department, and Athletics and Health Departments.
He served as a Probation Officer for 33 years with the last 23 years as the Sierra County Chief Probation Officer before beginning his full-time career in higher education. He did start teaching as an adjunct instructor in the Yuba College Police, Fire, Correctional Officer, and Probation Officer Academies in 1989.
He holds an Associate of Science degree in Physical Education from Hartnell Community College, a Bachelor's degree in Physical Education from Chico State, a Masters in Public Administration from the University of San Francisco, and a PhD. in Criminal Justice from Columbia Pacific University.
Don Smith
Dean of Arts and Education
I grew up in inner-city Detroit, MI. After graduating from Aero Mechanics Vocational High School, I immediately joined the US Air Force. There I spent 20 years working in the Inter-Continental Ballistic Missile (ICBM) field (loved it!).
While active duty, married, and raising a family, I started taking classes at Allan Hancock College in Santa Maria, CA and graduated with an Associate of Arts degree in Liberal Arts. I have added two graduate degrees – A Master of Arts in Counseling and a Master of Science in Business. I have now served in public, non-profit higher education over 20 years, in six community colleges across five states.
I have an extensive background in instructional programs, workforce development, and online learning. I have contributed to implementing many student success initiatives – including Guided Pathways, high school partnerships (Early College High School, Dual-Enrollment, and Pathways in Technology High Schools), and enrollment management initiatives. I have also had the opportunity to work closely with business and industry and various educational and community partners.
I currently serve Yuba College as the Dean of the Arts & Education Division. In this position, I work closely with the faculty and staff to ensure the success of English, Art, Music, Early Childhood Education, ESL, Languages, Mass Communication, Speech, Theater Arts, and the Child Development Center.
Community colleges provide an open door to education – all are welcome!