FALL 2022 CAL FIRE BASIC ACADEMY INFORMATION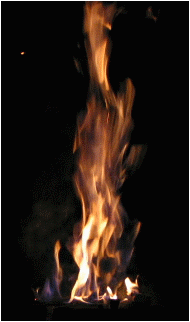 Course Title: FIRTC 66 – Cal Fire Basic Wildland Firefighter
Description: This course provides the skills and knowledge needed for the entry-level firefighter to perform his/her duties safely, effectively, and competently. The curriculum is based on CAL FIRE policy, the 2013 edition of NFPA 1001 Standard for Firefighter Professional Qualifications, the 2012 edition of NFPA 1051 Standard for Wildland Firefighter Professional Qualifications, and the 2008 edition of NFPA 472 Standard for Competence of responders to Hazardous Materials/Weapons of Mass Destruction Incidents. The BFW training includes: Firefighter Safety, Wildland Fire Suppression, Structural Fire Suppression, Firefighter Survival and communications. This 219 hour course will meets the minimum requirements to gain seasonal employment with Cal Fire.
Location:
Yuba College Public Safety Center
2088 North Beale Rd, Room 2140
Marysville, CA 95901
(530) 741-6923
Schedule:
September 30 – December 18, 2022;  1730 – 2130 Fridays and 0800 – 1700 Saturdays and Sundays
The application window for the Fall BWF academy closed on May 6.
To receive updates and information on future academies,
please complete the Course Interest Form for BWF:
Yuba College Cal Fire Basic Wildland Firefighter Academy Interest Form
NOT SURE WHICH FIRE ACADEMY IS RIGHT FOR YOU?  PLEASE WATCH THIS VIDEO!
NEED HELP WITH THE APPLICATION PROCESS? PLEASE WATCH THIS VIDEO!
FIREFIGHTER CAL FIRE BASIC APPLICATION PROCESS
Step 1. Confirm which academy you want to apply for (Firefighter 1 or Cal Fire Basic Wildland Academy)
Step 2. Complete fire academy application and submit by by May 6, 2022 via email. Ensure you receive a confirmation email that your application was received.
Step 3. Create or update CCC application and apply to Yuba College for Fall 2022 semester as a new or returning student. See registration link for new students here: Apply Now – Yuba College (yccd.edu) Priority Registration: Priority Registration – Yuba College (yccd.edu)
Step 4. Review program costs and fees and apply for financial aid if needed, Financial Aid – Yuba College (yccd.edu)
Step 5. Await confirmation of acceptance into the fire academy. Notification of acceptance in to the academy will be sent via email not later than Friday, May 13th. Acceptance letter will provide information regarding items to purchase and tasks to complete.
     If confirmed into the academy, complete the remaining steps:
Step 6. Meet with counselors to file an abbreviated educational plan if not already enrolled. You will be contacted to schedule an appointment.
Step 7. Complete medical history, Par-Q and medical exam
Step 8. Purchase uniforms, Personal Protective equipment, PT clothing, and books
Step 9. Attend Mandatory Orientation meeting on Friday, August 12, 2022 at Yuba College or via Zoom
Step 10. Enroll in the required pre-requisites through your Yuba College account.  If you've completed them elsewhere, please include those transcripts with your application.
Title 22 First Aid/CPR (FIRTC 60): Friday, September 16, 2022 – Sunday, September 18, 2022
Haz Mat FRO (FIRTC 75): Friday, September 23, 2022 – Sunday, September 25, 2022
Step 11. Prepare for academy start on Friday, September 30, 2022.
CAL FIRE BASIC PROGRAM COSTS
Material and Uniform Costs
Some personal protective equipment will be provided by the Academy, with the exception of: footwear, hoods, and gloves (for health reasons). Students must also provide their own uniforms. Specifications and vendors for these items will be provided upon being accepted for enrollment in the Academy.
Galls' Order Form:  Galls order form- BWF
Financial Aid
Some students may be eligible to receive financial aid. Both Board of Governor's Fee Waivers and Federal Financial Assistance may be viable options for students seeking assistance. For further information, call or email the Yuba College Financial Aid office or go to their website here: Financial Aid – Yuba College (yccd.edu)
Books
FIRTC 66 books will be available for purchase online and at the Yuba College Bookstore. Details will be made available in the Acceptance Letter. Once accepted and enrolled in to the course, go to the course link in your Yuba College login and the books assigned to the academy will be linked to your course registration. Bookstore link here: Bookstore – Yuba College (yccd.edu)
Fees
Enrollment fees, as set by the California State Legislature, are $46 per unit and are subject to change. Students will be responsible for the difference in enrollment fees if such changes are enacted by the Legislature. The total cost for the BWF academy is approximately $2,000 – $2,500.
Total estimated expenses are summarized below:
| | |
| --- | --- |
| $ 414.00 | Tuition, Fees, and Parking Pass -Based on the current $46.00 per unit enrollment |
| $ 150.00 | Material Fees (SFM certificates and testing) |
| $ 314.00 | Books and printed materials -Available at the Yuba College Bookstore |
| $ 280.00 | Uniforms and physical training clothes |
|  $ 850.00 | PPE Equipment Purchase – helmet, boots, gloves, etc. |
| $ 2,008 | TOTAL |
| | |
| This total does not include living expenses. | |
NOTE: ALL ITEMS ABOVE ARE THE RESPONSIBILITY OF THE STUDENT
All fees are approximate and subject to change at any time.
Need help? Call 530-749-3879, fax: 530-749-3874,
office email: cgil@yccd.edu or dcoats@yccd.edu, Facilitator email:  rstoddar@yccd.edu