WHAT IS EOPS?
Extended Opportunity Program & Services (EOPS) is a program that provides eligible students with a network of direct support services. EOPS focuses on assisting students who are low-income and educationally disadvantaged.
PROGRAM ELIGIBILITY:
Once Financial Aid has determined you are income-eligible, either through the California Community College Promise Grant (formerly BOGW); or through the Free Application for Federal Student Aid (FAFSA). A student will be considered for EOPS if the following criteria are met:
Be 18 years of age
Have a high school diploma, GED, or equivalent
Be a California Resident or Deferred Action for Childhood Arrivals (DACA) eligible
Enrolled in 12 or more units
Have completed less than 70-semester degree-applicable college units
Deemed educationally disadvantaged:

Previously enrolled in remedial education
First-generation college student
Emancipated Foster Youth
Student is a member of an underrepresented target group by local Yuba College student equity goals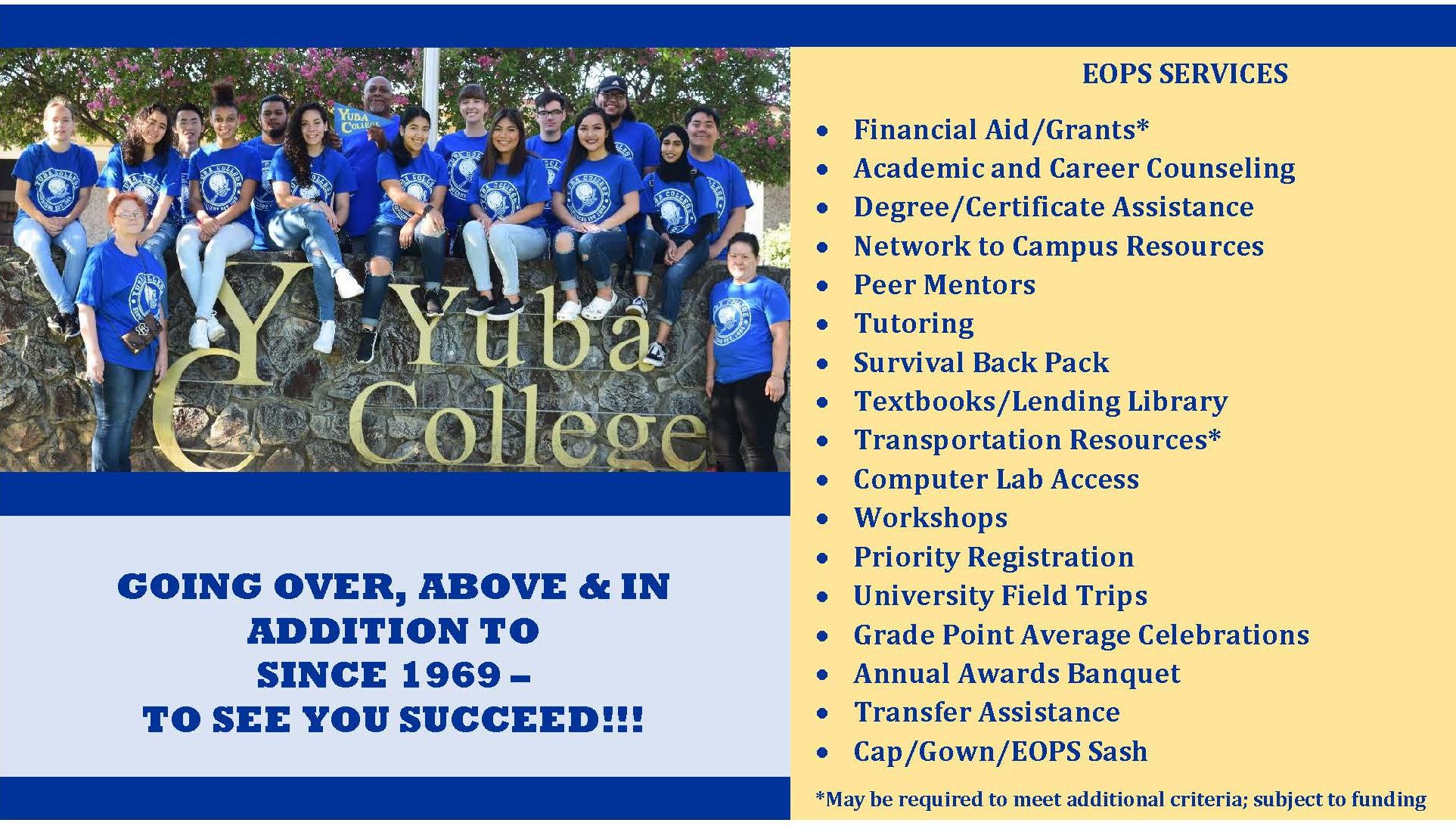 EOPS Graduating Class of 2019!!!