Welcome to Financial Aid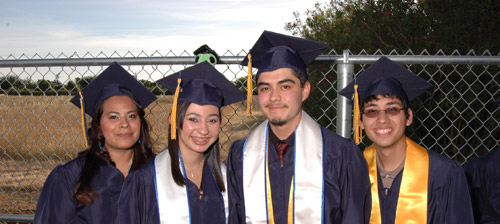 Our goal is to assist you in bridging the gap between your own resources and the cost of attending college. We offer assistance with completing applications and providing information about the requirements of the various financial aid programs. Financial aid consists of federal grants, work-study, state grants, fee waivers, and outside scholarships.
Announcements
Quick Links
Contact us through our Virtual Platforms
Virtual Walk-In via Zoom:
Step 1. Have your question(s), Student ID Number, and Photo ID ready.
You will be on camera so be sure to be appropriately dressed and in an appropriate location for us to chat via video. For example, we will not meet with you while you are driving.
Step 2. Click on the Financial Aid Virtual Walk-In link below
ZOOM MEETING ID: 994 7820 6750
VIRTUAL AND IN-PERSON HOURS:
MON – THURS       8:00AM – 6:00PM
FRIDAYS 8:00 AM – 4:00 PM
You will be taken to a "waiting room" for the next available technician to meet with you. Do not close the window or leave the waiting room; you will be disconnected and lose your place in line.
Step 3. Meet with a Technician. You will be put into a private breakout room with a Technician to go over your questions.
Call our Main Line
Due to federal privacy regulations, we can only disclose personal information about your file if we first verify your identity.
530-749-7999
Email Us
Due to Federal Privacy Regulations, we can ONLY disclose personal information about your file via email if you contact us using your Yuba College Email.
Steps to Apply for Financial Aid
Step 1. Complete the Financial Aid Application Online
Applying for Financial Aid Video!
Complete the financial aid application EVERY YEAR between 
OCTOBER 1st and MARCH 2nd for the Cal Grant priority deadline!
The FAFSA is for U.S. citizens, U.S. nationals, or eligible non-citizens with a valid Social Security number
The CA Dream Act is for undocumented and nonresident students (U.S. Citizens and eligible
non-citizens) who qualify for a non-resident exemption under Assembly Bill 540 (AB 540).
You need to have a Yuba College account for your Financial Aid application to connect to. Apply to Yuba College then wait 3-5 business days for processing.
Yuba College's School Code: 001344
Step 2. Check Your Self-Service Account
Check to see what you were found INCOME and ACADEMICALLY eligible for:
Log into your Financial Aid Self-Service Account or check out the tutorial below.
Step 3. Select a Refund Preference with Bankmobile Disbursements
In order to receive your funds you will need to select a refund preference with BankMobile Disbursements, a technology solution, powered by BMTX, Inc.
To view our third-party servicer contract for refund management, click here.
Step 4. Maintain SAP
To check your SAP status log into your Self Service Account. Then go to Financial Aid.