Yuba College Tutoring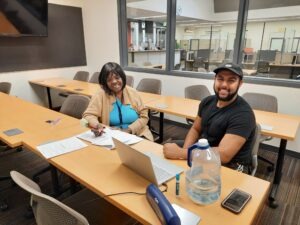 Start working towards your full potential.
Need help with homework? Want to prepare for a test? Yuba College offers support for English, Statistics, Biology, Chemistry, Math, and more! Our tutors are experienced Yuba College students who undergo intensive training, are faculty recommended, and here to support you in a welcoming learning community. Our tutoring centers work to strengthen concept comprehension, brainstorm ideas for papers and projects, boost confidence, build study skills, and foster connections on campus. All Yuba College tutoring services are always FREE.
Yuba College Tutoring Centers
| | | | |
| --- | --- | --- | --- |
| Program | Email | Phone | Location |
| Writing & Language Development Center | dhagerman@yccd.edu | (530) 740-1710 | M-1116 |
| College Success Center | qbui@yccd.edu | (530) 741-8752 | M-1103 |
| Sutter County Center Tutoring | sbone@yccd.edu | (530) 751-5558 | Sutter Center |
We offer a variety of services and centers to best serve you.
Scheduled small group tutoring: Sign up for recurring sessions! Appointments usually run for 50 minutes, twice a week.
Drop-in tutoring: Yuba College peer tutors are waiting for you to stop by. No appointment needed. Maysville campus, Sutter County Center, or online tutoring via Zoom!
Test & Final Review Sessions: Test and/or final review sessions will be announced through participating courses and instructors.
---
"Education is not the learning of facts, but the training of the mind to think." – Albert Einstein